We're hard at work planning this year's concert series! Stay tuned for more information, dates, and musicians to join in the fun.
Jamcrackers! (Dan Berggren, Dan Duggan, and Peggy Lynn) (All Ages )
5/19, 3:00-5:00
| $15 per participant 
Seasoned solo performers Dan Berggren, Peggy Lynn and Dan Duggan have combined talents to create the dynamic trio Jamcrackers, named in honor of the river drivers who broke up log jams. They worked hard to find solutions, to get things rolling again, and it was a job that couldn't be done alone. Dan, Peggy, and Dan feel the same way about their music. These good friends and accomplished musicians bring a rare blend of humor, history, and musical spirit to their performances.
The Jamcrackers' musical performance is genuine and contagious. The trio's diverse blend of folk and blues, ballads, gospel, and dance tunes sparks a rare chemistry and a guaranteed good time.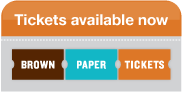 Hand in Hand with Kapriol'! (All Ages )
6/23, 3:00-5:00| $15 per participant The duo "Hand in Hand" has been performing northeastern Algonkian Indian music, story, and dance at historical events, museums, and folk festivals since 1994. Their voices blend in warm harmonies, accompanied by hand drum, rattles, and flute, offering songs about greeting, feasting, dancing, and history. For more information visit http://www.maligeet.net/Hand_in_Hand.html
Kapriol'!'s repertoire includes free interpretations of ancient Dutch songs and dance tunes combined with their own compositions. Their music has influences from Medieval, Renaissance and Celtic music as well as various kinds of world music. Great vocal harmonies and unusual instruments give their music a specific effect. For more information please visit
http://www.kapriol.org/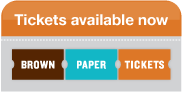 Annie and the Hedonists (All Ages )
7/7, 3:00-5:00
| $15 per participant 
Annie and the Hedonists is a band with a great lead singer and tight harmonies, covering an eclectic mix of acoustic blues, vintage jazz and swing, and folk roots Americana. For more information, visit their website 
http://annieandthehedonists.com/